What is Glaucoma?
Glaucoma is one of the most serious ocular diseases as it may lead to blindness if it is not treated in time.
Even though there are many forms of Glaucoma, the most usual one is caused by damage that may be suffered by the Optic Nerve due to increased intra-ocular pressure. If the intra-ocular pressure is very high and maintained for an excessive period of time, the cells that constitute the Optic Nerve may "become asphyxiated" and stop transmitting information to the Brain.
Glaucoma is one of the "silent" ocular diseases because, initially, its symptoms are not easily perceived by the patient and when they do start to become more evident, the damage caused is irreversible. That is why it is really important to detect it in time via regular tests in a preventive capacity.
If it is diagnosed at an early stage, Glaucoma does not necessarily lead to blindness. On the other hand, it is possible to stop and prevent its consequences.
Request more information without obligation
According to the latest statistics, blindness, along with cancer and heart disease, is one of the greatest fears that people have in relation to the diseases from which they may suffer in the future.
Glaucoma is one of the main causes of blindness in adults. That is why regular tests are vitally important as they enable any case to be detected as soon as possible.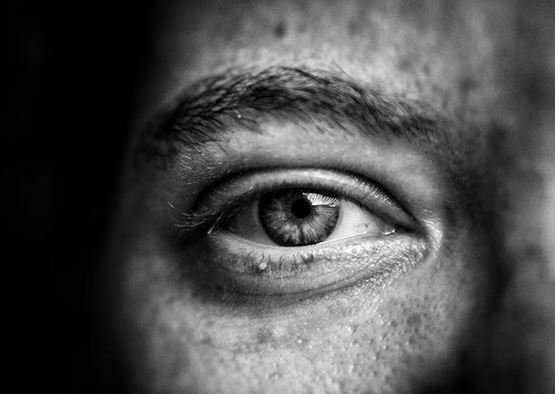 Glaucoma Risk Factors
These are some of the factors that may define a "risk profile":
People with a family history of Glaucoma.
Diabetics.
People with high degree myopia
In general, any person over the age of 50 as this disease rarely affects anyone of a younger age.
Any people who are concerned by these factors should submit to regular tests with the ophthalmologist.
Diagnosis and Treatment
Fortunately, there are currently two kinds of treatment: the use of drugs and surgery.
Surgical techniques used to treat glaucoma are now minimally invasive, and various kinds of prostheses are available which improve the prognosis and shorten the recovery period following the procedure.
In some cases, it is possible to use an SLT laser device which, according to a painless process carried out during the consultation, allows patients to get by without drops and avoid surgery.
Depending on the degree of progression of the disease, the Ophthalmologist will select the most appropriate solution.
Frequently asked questions about Glaucoma
What is the best way of preventing glaucoma?
Regular testing with the ophthalmologist is the simplest way of detecting the disease at an early stage. A single examination using cutting-edge equipment allows us to accurately detect initial signs and monitor them in an objective and effective manner.
Is this a common disease?
Glaucoma is the second most common cause of blindness in the world. It affects approximately 70 million people worldwide.
Might I not realise that I am suffering from glaucoma?
Yes. 50% of people with glaucoma do not know that they have it. One of the biggest problems of this disease is that its symptoms are not easily detected by the patient in its initial stage. That is why prevention is the best cure!
A team of the highest professional standards
Central Ocular boasts a highly qualified professional medical team which has vast experience in presbyopia operations. Your vision could not be in better hands.
Cutting-edge technology
Our technological capabilities are based on the most advanced equipment which allows us to provide our patients undergoing presbyopia procedures with the best possible guarantees.
The best facilities
The outstanding facilities at Central Ocular mean that presbyopia procedures are performed in optimum conditions of safety and comfort for the patient. We make you feel right at home.
Our patients recommend us
The best form of publicity is provided by our patients who have undergone the presbyopia procedure. I wish I'd had it done sooner! A source of great satisfaction for the whole of our medical team.